Growing Something New In Sonoma
Cassidy Ranch is a vineyard and organic farm in Sonoma, California.
We're growing over 100 varieties of flowers, fruit, and vegetables, and herbs.
The Farm Club is open to visitors who can pick their own flowers bouquet, or fill up a basket with fresh fruit, herbs, and veggies grown on the farm.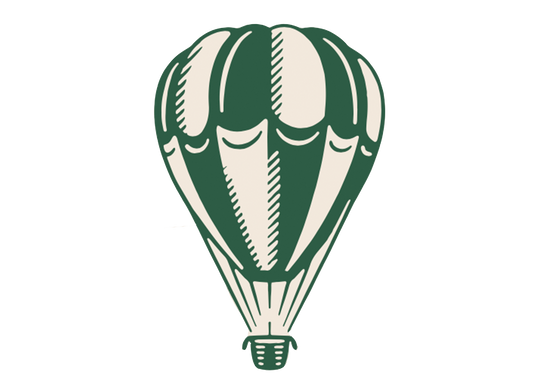 Visit the Cassidy Ranch Farm Club
Our farm shop and u-pick experience is closed for the season. Stay tuned for our re-opening in spring 2024!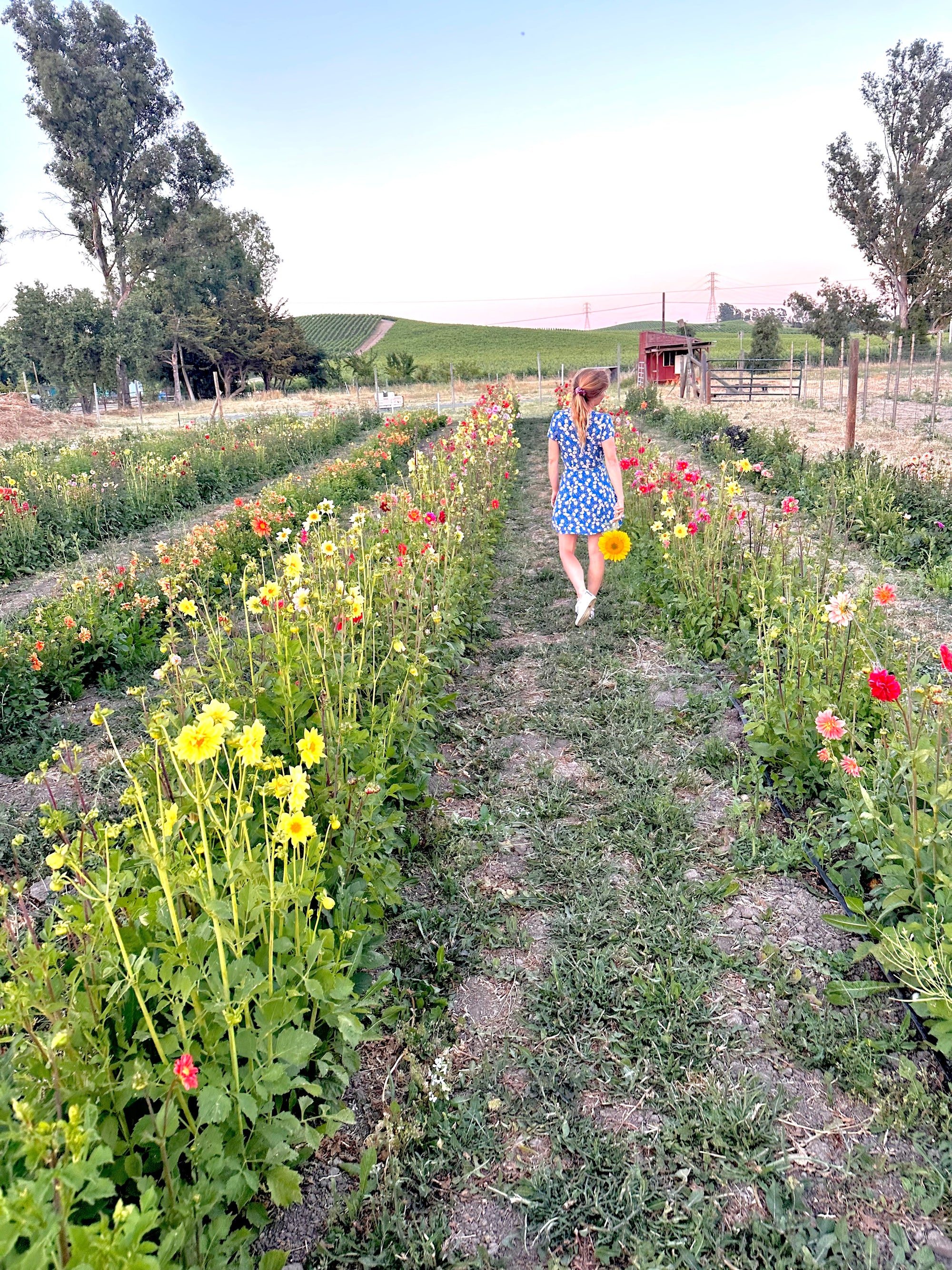 Cassidy Ranch Farm Club
We created the Cassidy Ranch Farm Club because we wanted to share the beauty of Sonoma's rolling agrarian hills, the thrill of getting lost in a flower field, the aroma of freshly picked herbs, and the exquisite flavors of ripe heirloom produce.
We offer immersive farm experiences that allow guests to wander our fields, enjoy the Sonoma sunshine, and pick their own flower bouquet from the dozens of flower varieties grown on our farm. We also offer u-pick produce including strawberries, peppers, tomatoes, squash, lettuce, and much more. Everything grown on the farm is Certified Organic by CCOF.
Cassidy Ranch Farm Club is situated on a 5 acre property with a rich farming history. Before Cassidy Ranch, the site was used to grow the fruit and vegetables sold at Bi-Rite Market in San Francisco. Prior to Bi-Rite, the property was used to raise cattle and dairy cows. We're located 10 minutes from downtown Sonoma and 45 minutes north of San Francisco across the Golden Gate Bridge.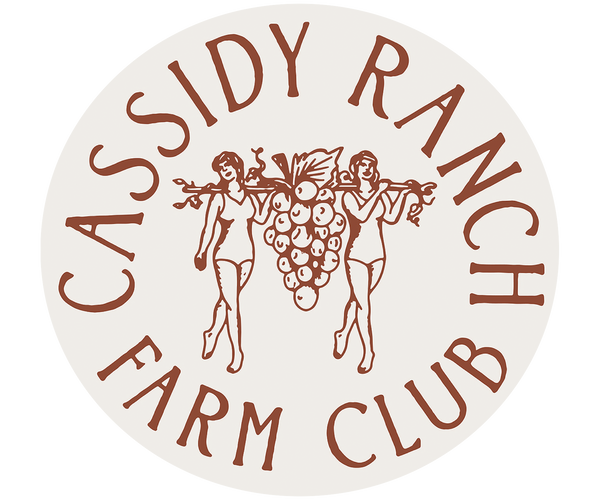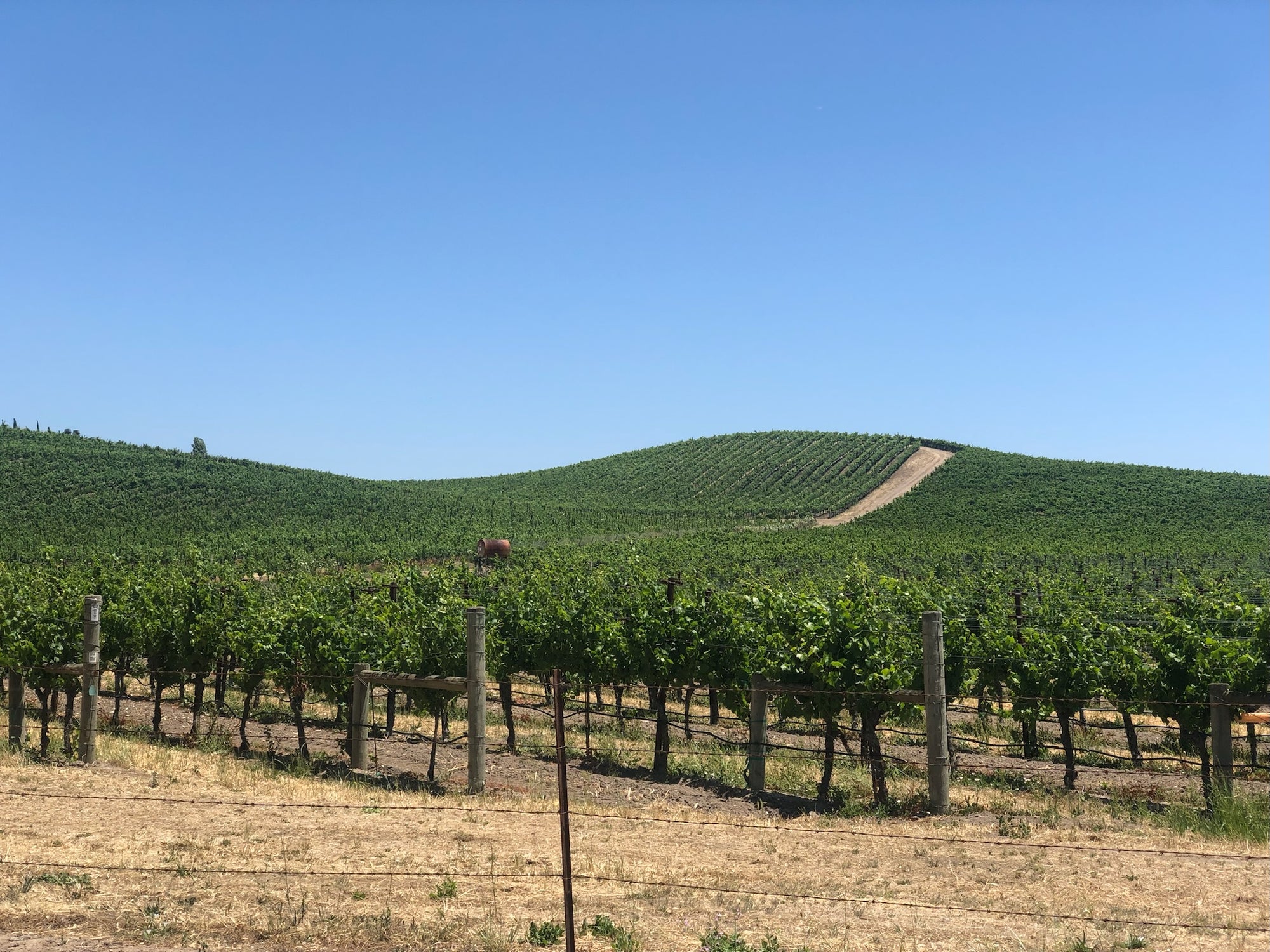 Cassidy Ranch Vineyard
At the Cassidy Ranch Vineyard, we're growing 10 acres of Pinot Noir, Chardonnay, and Merlot using organic farming practices. Located in the Carneros region of Sonoma, our vineyard is enjoys a microclimate influenced by its proximity to the San Pablo Bay. Our vines experience morning fog, mid-day sun, afternoon winds, and cool nights. These conditions create delicate and complex wines that have elevated Sonoma as one of the top wine growing regions in the world.
Our first Pinot Noir will be released in 2024, and our estate wines will be available in 2026.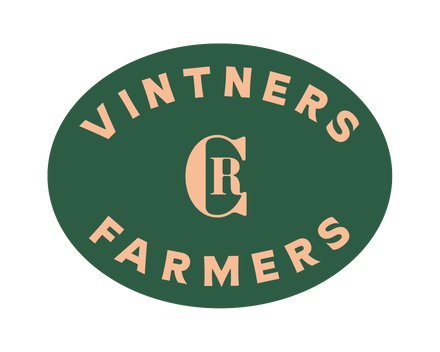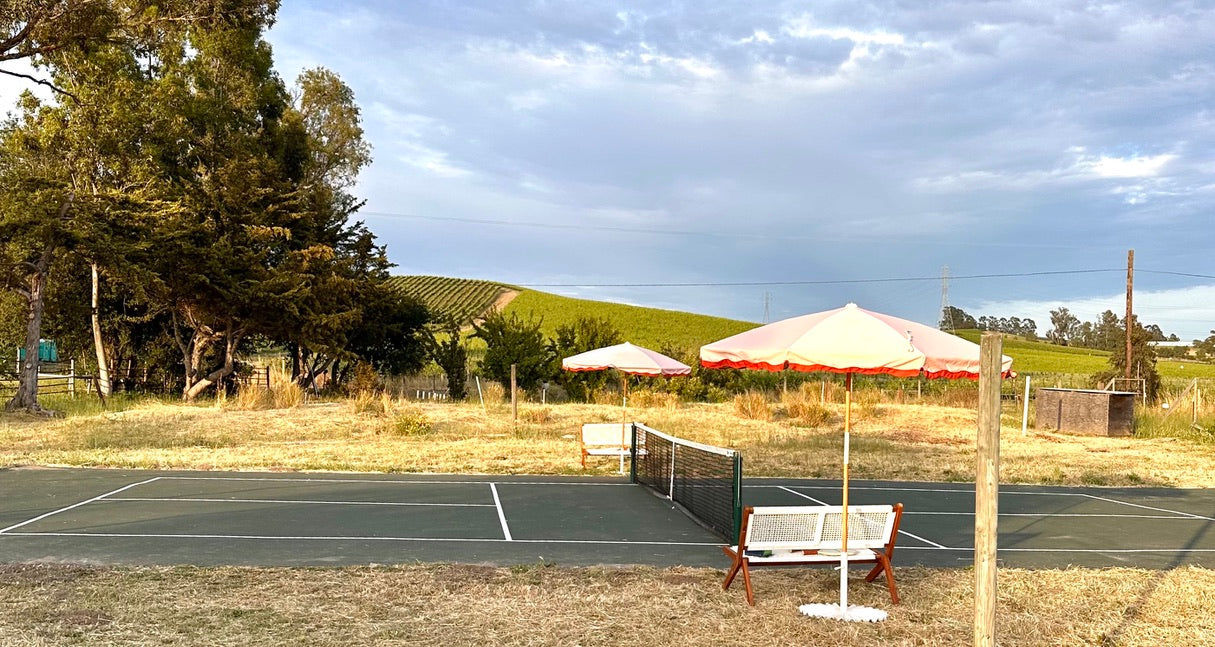 Pickleball
While visiting the farm, guests are welcome to reserve our pickleball court as an add-on experience. Play pickleball with family and friends while overlooking our flower fields and rolling vineyard hills.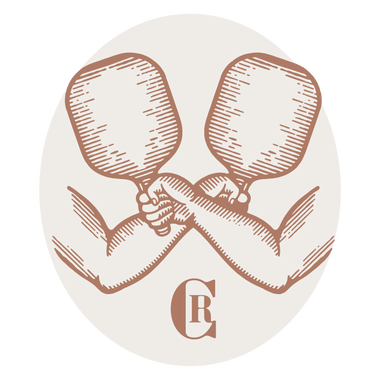 Organic, Estate grown fruit, vegetables, flowers, and herbs. Pinot Noir wines coming soon.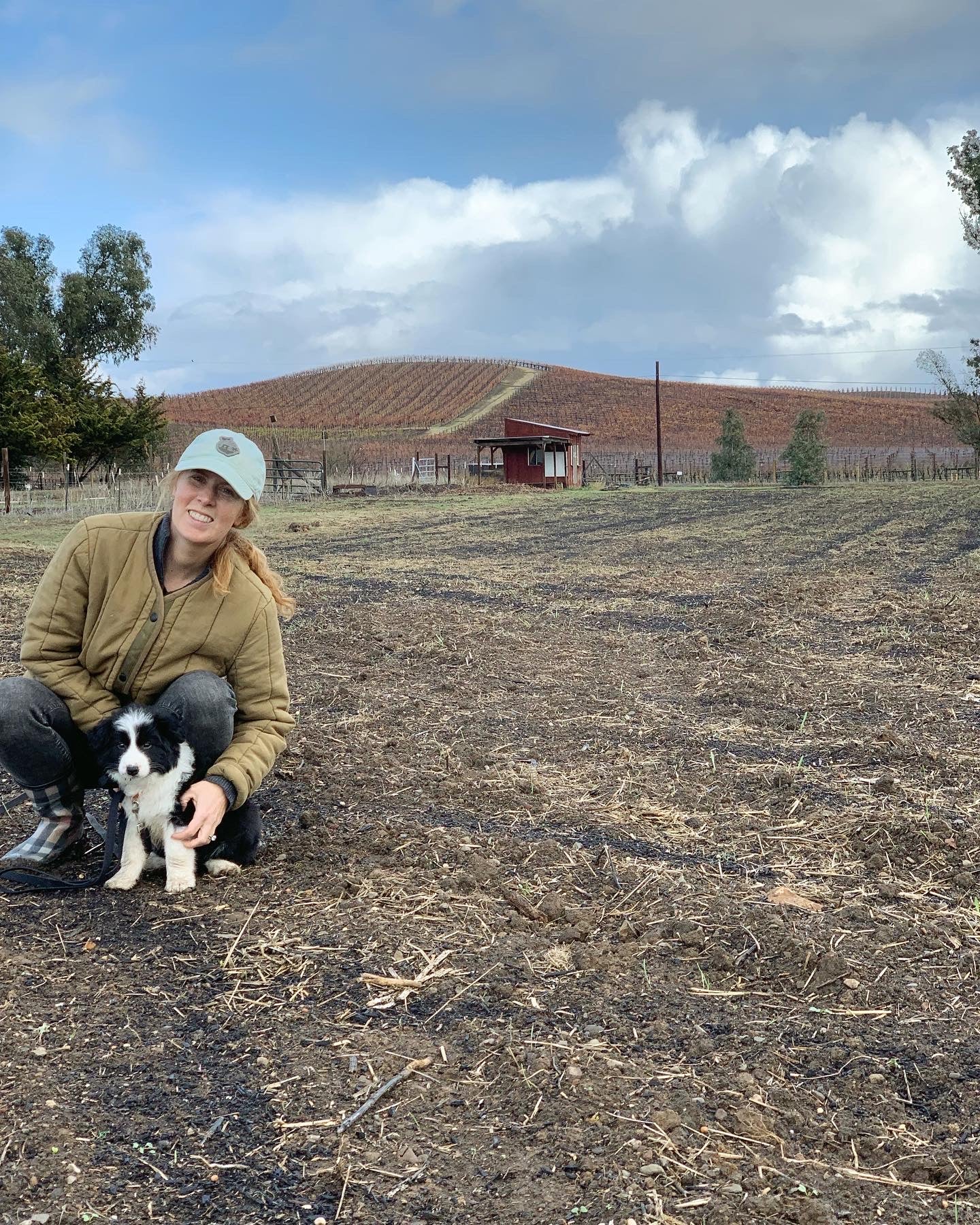 About Us
Tucker and Elizabeth Stein founded Cassidy Ranch in 2021. They live on the ranch and oversee the farming and vineyard operations along with their Border Collie, Stella.
Sign up to our newsletter
Be the first to know about our opening, events, and other happenings at the farm and vineyard.